If you're anything like us, keeping a watchful eye on what's "new and now" and mindfully anticipating soon-to-be trends is a favorite pastime. Being in touch with the latest and greatest from our interior design industry is naturally a prerequisite for our BEYOND id team, but it's safe to say that trend spotting is more so a passion point with our crew. So we've taken to the blog to share some of our latest insights on one of the most popular design trends sweeping the interiors and exteriors of homes everywhere.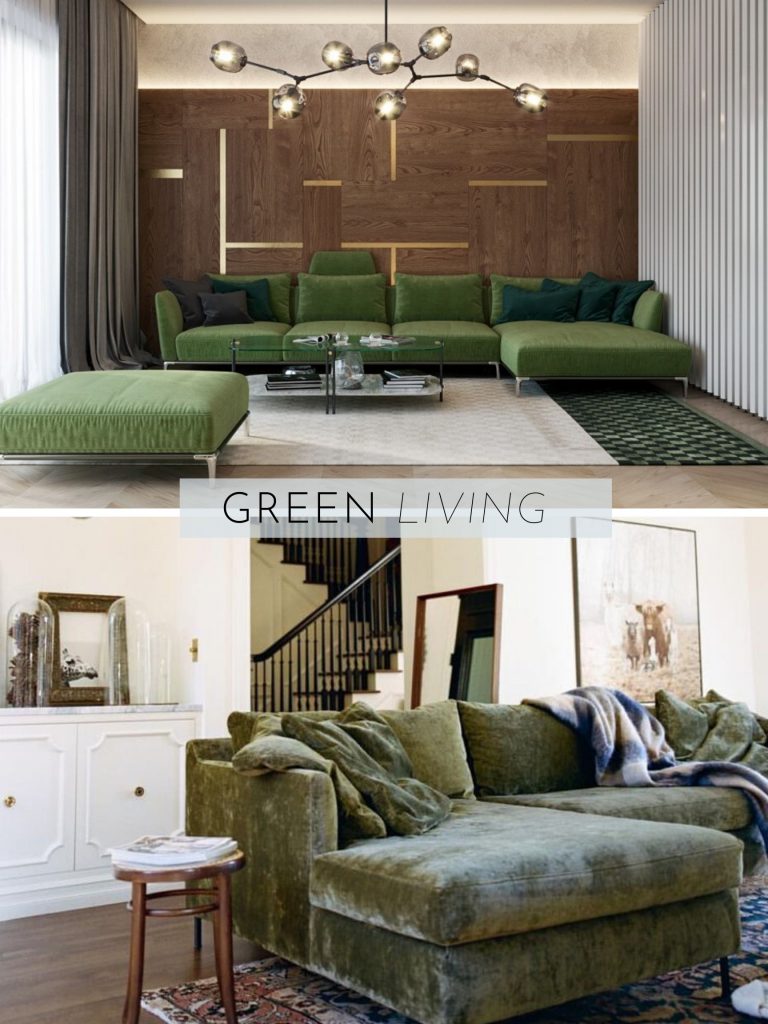 Sometimes soothing, sometimes bold, and sometimes it may leave you feeling oh so green with envy. Not to worry friends, we won't be delving into tales of the green-eyed monster but we will be talking all things green design!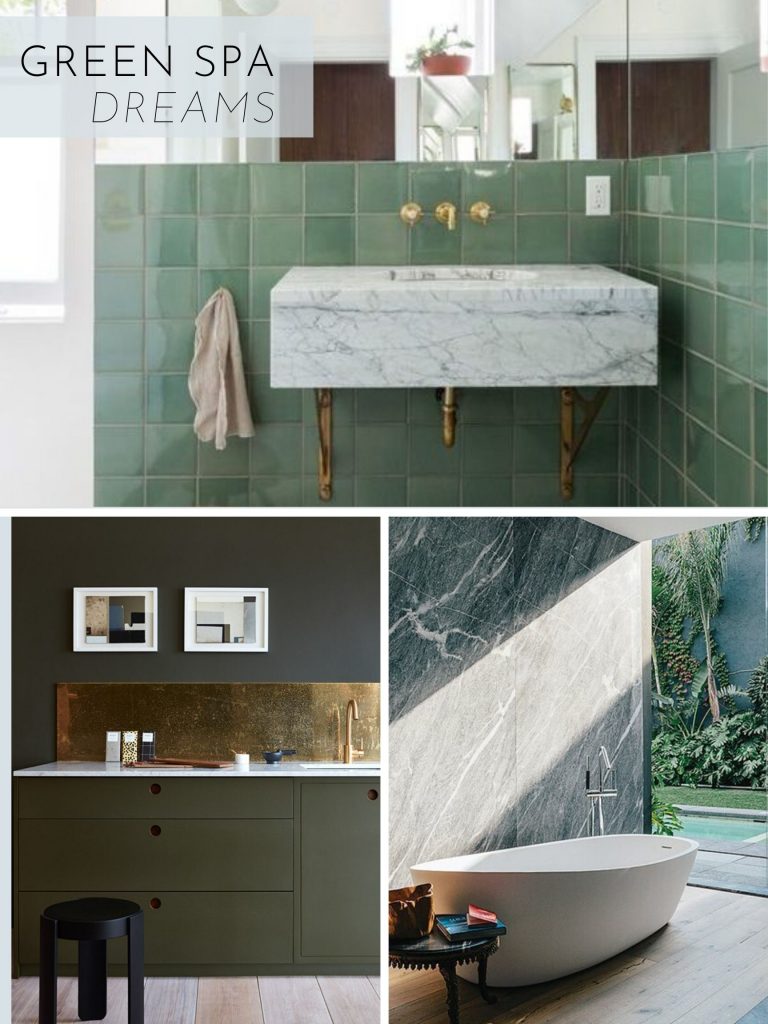 Over the last four years, neutral spaces have quickly made room for bolder moments and one of the most desired choices can be found on your color wheel, between blue and yellow. This gender-neutral hue feels approachable to many as it offers an array of beautiful tones across the spectrum and can exude several sentiments. From a sumptuous, rich emerald, to the millennial pink's fun cousin, neo-mint, to the sophisticated yet comforting sage green that feels reminiscent of a soothing Nancy Meyer set design, we promise you, there is a shade for everyone.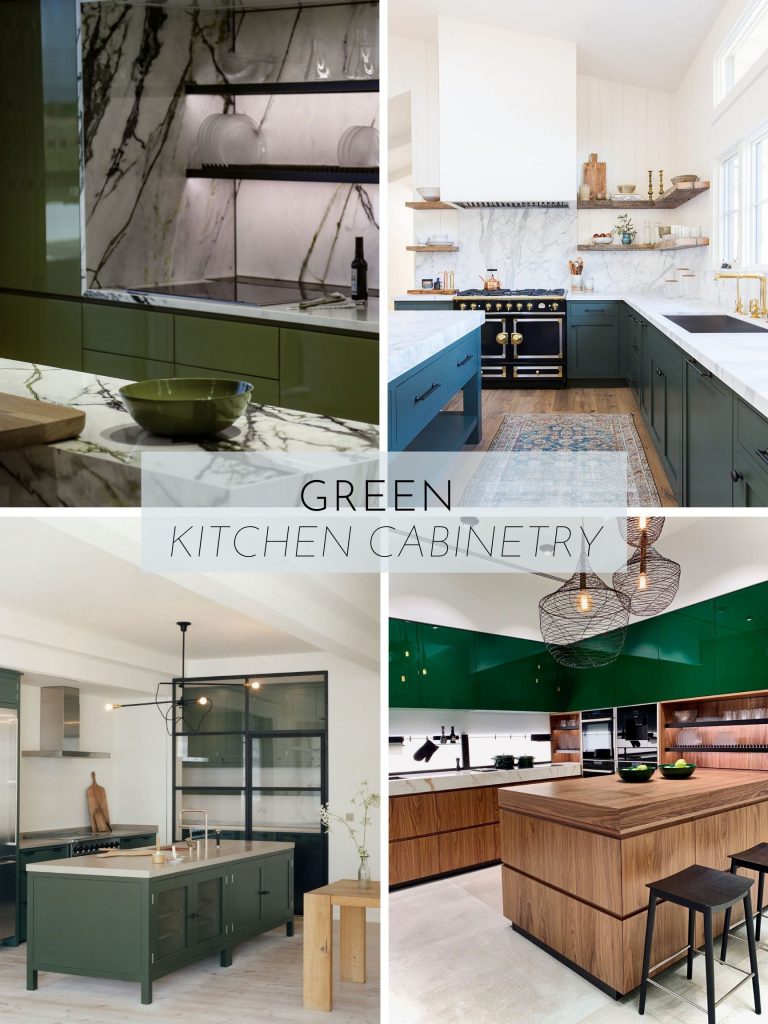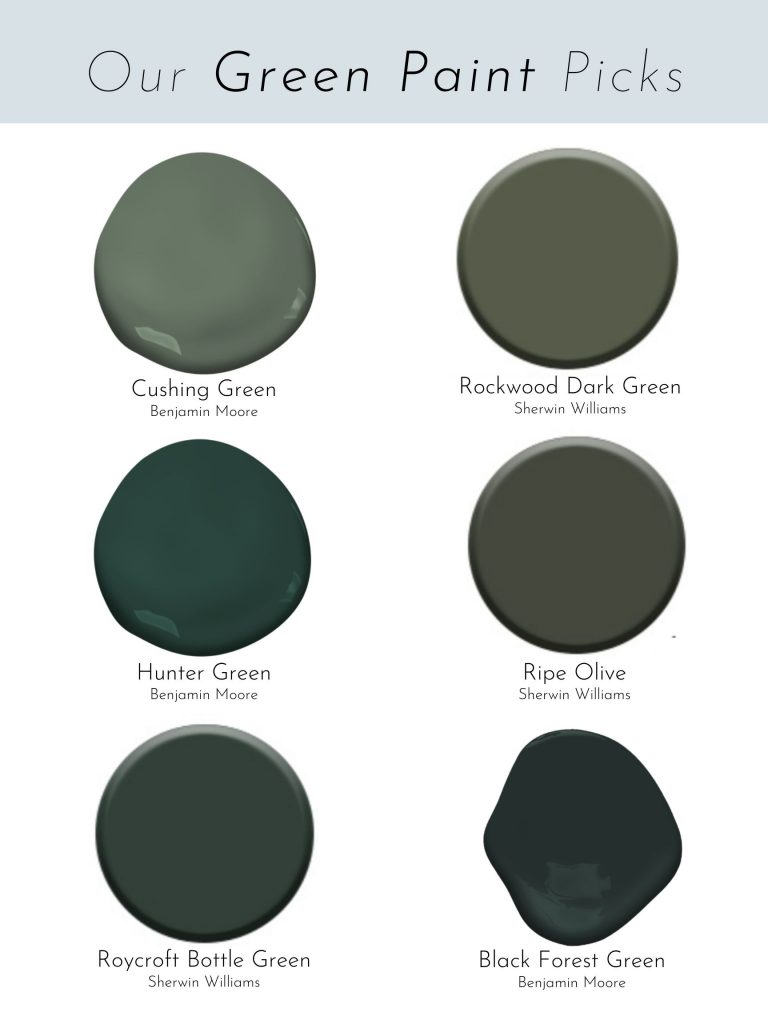 While the most evident place you'll find this color taking over is in the paint department. It's likely you've already spotted our viridescent friend splashed across kitchen cabinetry, interior walls, and homes' exteriors. A more unexpected and especially breathtaking form highlighting this tint is marble.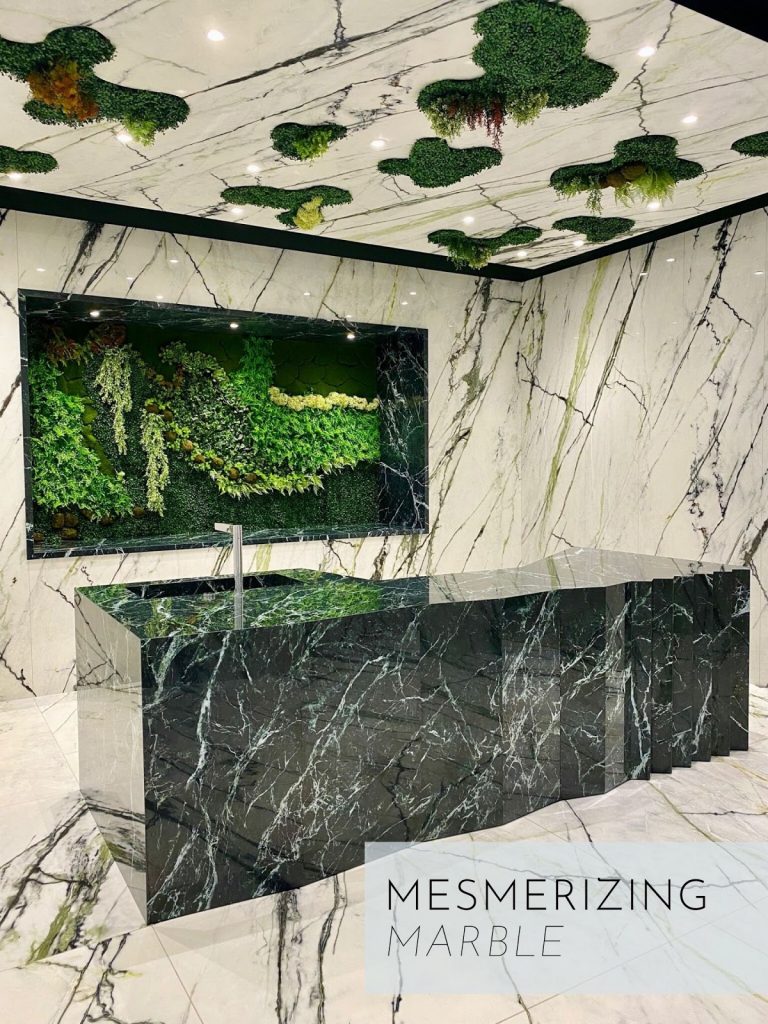 Our BEYOND id head designer had the esteemed pleasure of touring the home facilities of Porcelanosa. We shared a travel highlight on our design adventures in Spain earlier this year and invite you to explore further. One of our biggest obsessions from this industry experience was visiting the mesmerizing green marble and tile selection. These exquisite surfaces not only come in 2020's hottest hues, but can create one of a kind statements on countertops, backsplashes and flooring to name a few.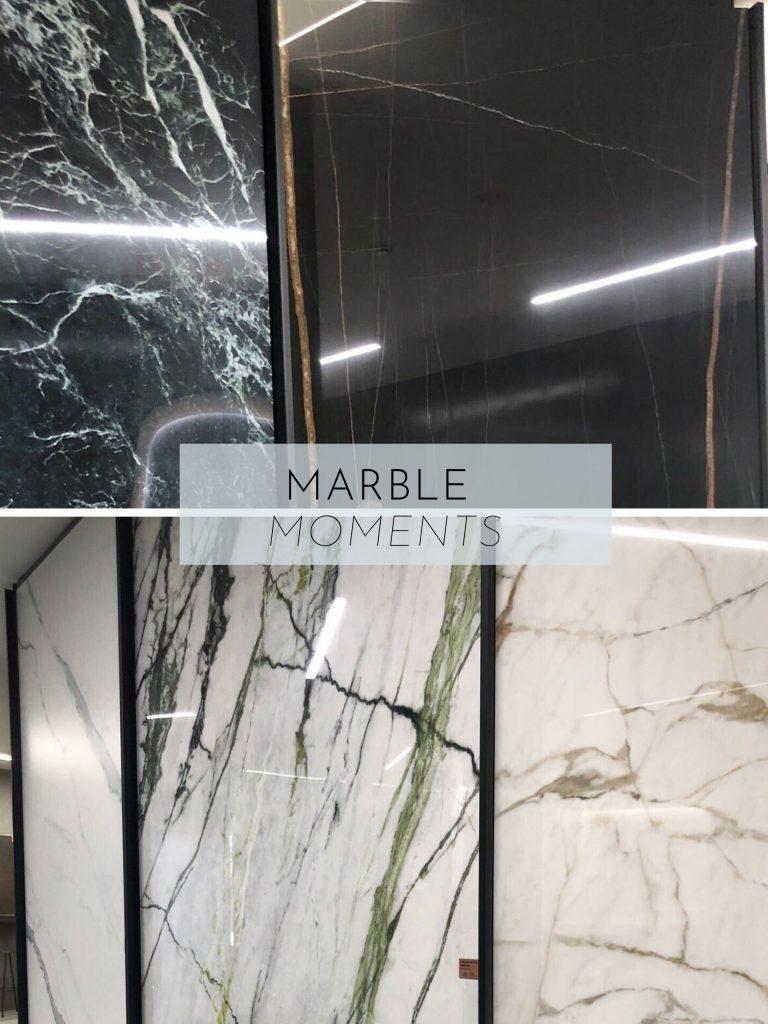 Paint and installing marble seem too great of a commitment for integrating green into your home, so there's countless beautiful furnishings and decor that require less effort and offer an immediate hint of green to your existing spaces. You can dive head first into this trend with a forest, green velvet couch, a marble-inspired outdoor coffee table, or an olive dresser. Perhaps dip your toes with a bright coffee table book, sculptural blue-green vase, or an earthenware, green porcelain candle. The choice is yours!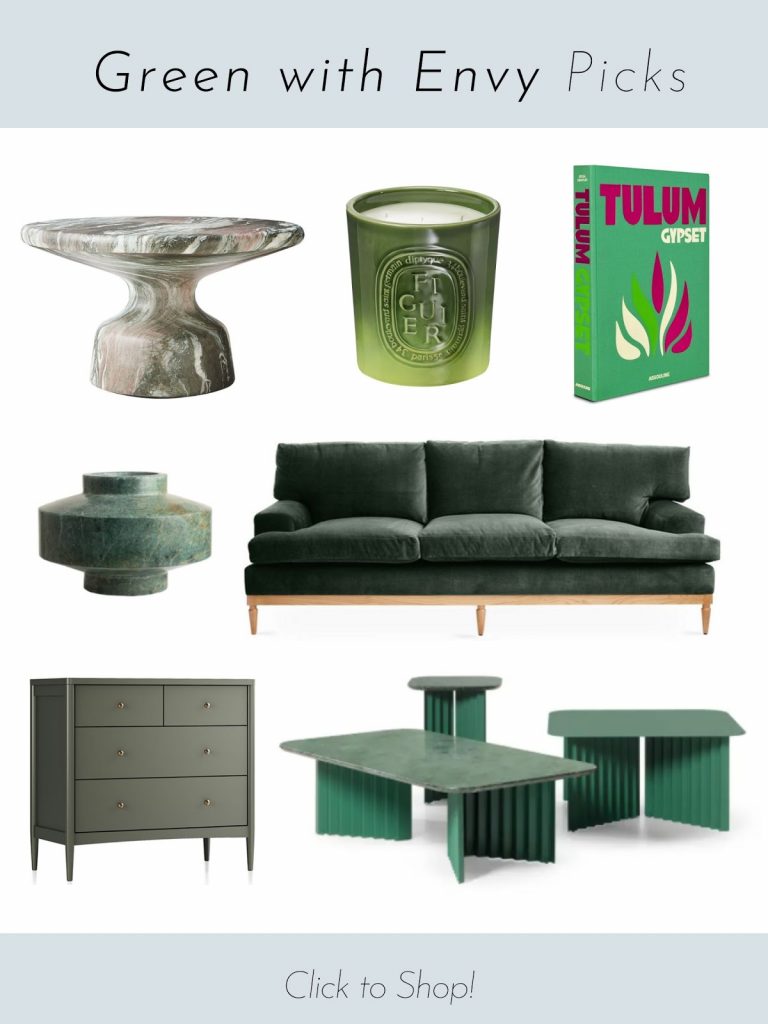 As we officially enter the summer season, it's inevitably time for us to head outside for pool lounging and al fresco dining.  As pleasant as this scene sounds, this may also be the moment when you re-examine those great outdoor living spaces. With the clock ticking, the weather warming and more people opting to stay at home, there's never been a better time to assess the exteriors and ask if you're utilizing the open-air space to its fullest potential. 
We are no strangers to boosting the backyard scenes of our clients and this summer is no different. We spoke with some of the most esteemed exterior designers in our professional network who we consider subject matter experts and whose serene outdoor spaces align with the BEYOND id aesthetic. Read on to learn more from our team and our industry colleagues on the latest trends and necessities, in addition to sought-after advice for creating inspired, impactful visions. 
WHAT ARE SOME COMMON MISSING ELEMENTS IN OUTDOOR SPACES? 
Summer months are paired with a blazing sun. Whether you're mindful of the health hazards that come with sun exposure, or perhaps sensitive to the heat, an outdoor space loses most of its functionality when the hot, direct sunlight hits. 
The need for shade is a common starting point for Randy Angell of Randy Angell Designs. 
Randy Angell and his team know the major improvement covered outdoors can bring to their clients' lifestyle so they can not only utilize the yard on temperate days but utilize it as often as they'd like, regardless of the sun's rays. They opt for custom-style structures, built with metal in a sleek, modern finish like these louvered roof options. We are big fans as these maintain continuity of a refined space from the interior to the exterior. 
One of our favorite heat-fighting discoveries is MistAmerica, an outdoor cooling system that can refresh and chill patios by 30 degrees. We connected with the co-founders Jonathan and Valeri Marsh to share their insights, "When the weather turns hot, we think we have to stay locked inside in the cool AC rather than reclaiming and enjoying our beautiful outdoor spaces we love so much. Our mist systems give you back your backyard."
We are particularly fans of their system as it can be integrated into shade structures, custom painted to match exterior colors, or installed during the remodeling phase for maximal discretion. 
WHAT ELEVATED EXTERIOR TRENDS ARE YOU SEEING THIS SEASON?
While we are witnessing patios and lawns transitioning to cleaner, simple open spaces, the trends follow suit. Jason Osterberger of Jason Osterberger Designs has clients opting for lounging club chairs over table seating to enhance the relaxing element. Greenery has also shifted from a lush, english-country garden to a more tailored, ordered landscape. Jason also notes that flexible lawn spaces are highly desirable as the areas serve for special occasions and events.
Randy Angell specializes in outdoor water designs like swimming pools, spas, water features, not to mention the intricate water systems to support these elements. He is receiving many requests for simple shaped pools. Rectangle and L-shaped pool designs maintain a clean canvas that won't compete for attention, but rather can be layered upon with different elements of greenery and outdoor furniture. 
"It's all about relaxation, you need to have this exhale when you see the pool and the space," says Randy.
More popular than ever are the fire features. While fireplaces can create an excellent statement, they can occasionally feel stagnant and ornamental. Firepits offer families and guests a space to surround and participate in creative activities together, s'mores anyone?
WHAT IS THE BIGGEST PIECE OF ADVICE YOU SHARE WITH CLIENTS?
"Build what you want, what is going to improve your life." 
While Randy understands that resale value is a priority, he wants clients to remember that this investment is for them. With that in mind, invest in the things that will most serve you rather than replicating a page torn from your monthly design magazine subscription. When exterior designers collaborate with interior designers like our BEYOND id team, every material is chosen to create high-end customizations that read fluidly from the home's interiors to the outdoor spaces. Our teams are dedicated to work together to create moments and spaces for you, with your unique vision and needs in mind. 
"I never want a space to be a rubber stamp of someone else's yard, I want each space associated with my client." 
Jason shares that prior to diving into the logistics of budgeting on a new project, he prefers that clients share their wildest exterior design dreams so as not to feel their creativity is hindered by budgets. At that point, he and his team can take his client's inspiration to create grounded in the realities yet something masterful and visionary.
Flipping through the glossy pages of those favorite interior magazines, you've likely found yourself pausing more often on images displaying Raw Modern designs. The two page spread probably features an incredible living space surrounded by concrete walls, softened with wood elements and cushy, off-white furniture. It's easy to question whether this space is modern or rustic, but we're here to set the record straight on all things Raw Modern.
If this is your first time exploring the BEYOND id blog, we invite you to refer to our most recent design spotlight, highlighting the very trendy Grandmillennial style sweeping the homes of twenty and thirty-somethings across the nation. Our team gives an inside look at one of the latest coveted design trends, offers our know-how to spot the style and impress all your design-obsessed friends, in addition to expert advice on how to get the look at home.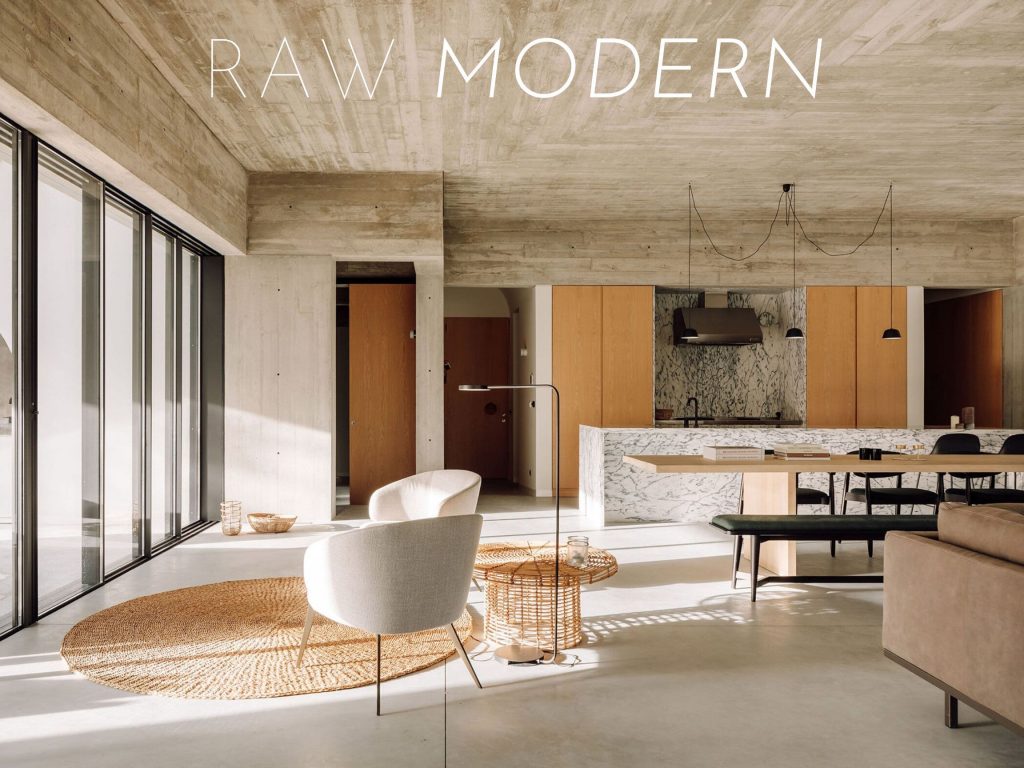 WHAT IS RAW MODERN
Though the style is recognized by a handful of names (Organic Modern, Raw and Refined, Contemporary Organic), the Raw Modern aesthetic is much more clear. This design harmoniously combines the sleek, architectural features of a refined, modern space with the buttery, warmth of unfinished, natural textures. It is the strategic juxtaposition of these two elements that makes the look so identifiable and adored. 
For all of you HGTV fans, this style may seem familiar given that the beloved host and designer, Leanne Ford, is undoubtedly the Raw Modern guru. Her zen-spaces are almost always designed with a contemporary-organic eye, from whitewashed, natural tones as backdrops, to the intentional balance of sculptural furniture and element-inspired decor.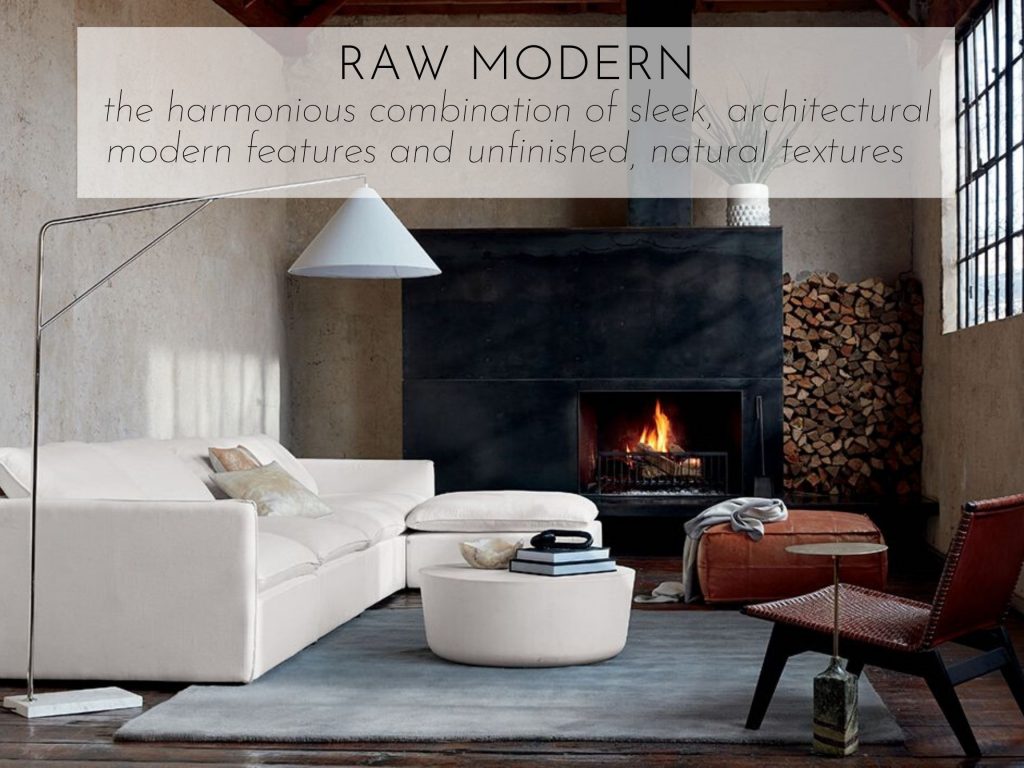 HOW TO GET THE RAW MODERN LOOK
The key to creating raw and refined space relies heavily upon a designer's ability to carefully balance two main elements. While we wish Leanne Ford was at the front door waiting to transform our space as she does on-screen, our BEYOND id team is the next best thing, offering crucial learnings to designing this laid-back, yet edgy look!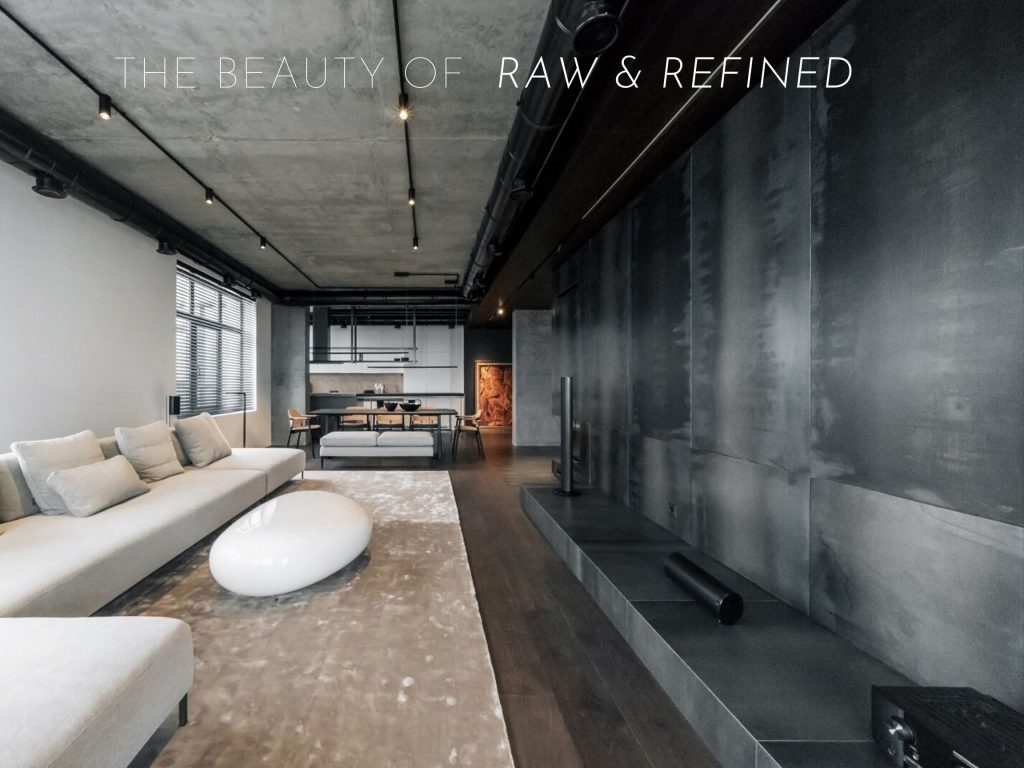 Begin with a well-defined, sleek outline and work from there. A Raw Modern home will often include exposed beams, moments of concrete, and soft, neutral tones. Sculptural features may entail high-gloss marble or polished surfaces. The visual balance is found by integrating additional natural textiles, like rattan, jute, leather, cowhide, washed-cottons, clay and more. Fresh greenery and plants also offer a lot of warmth to these spaces.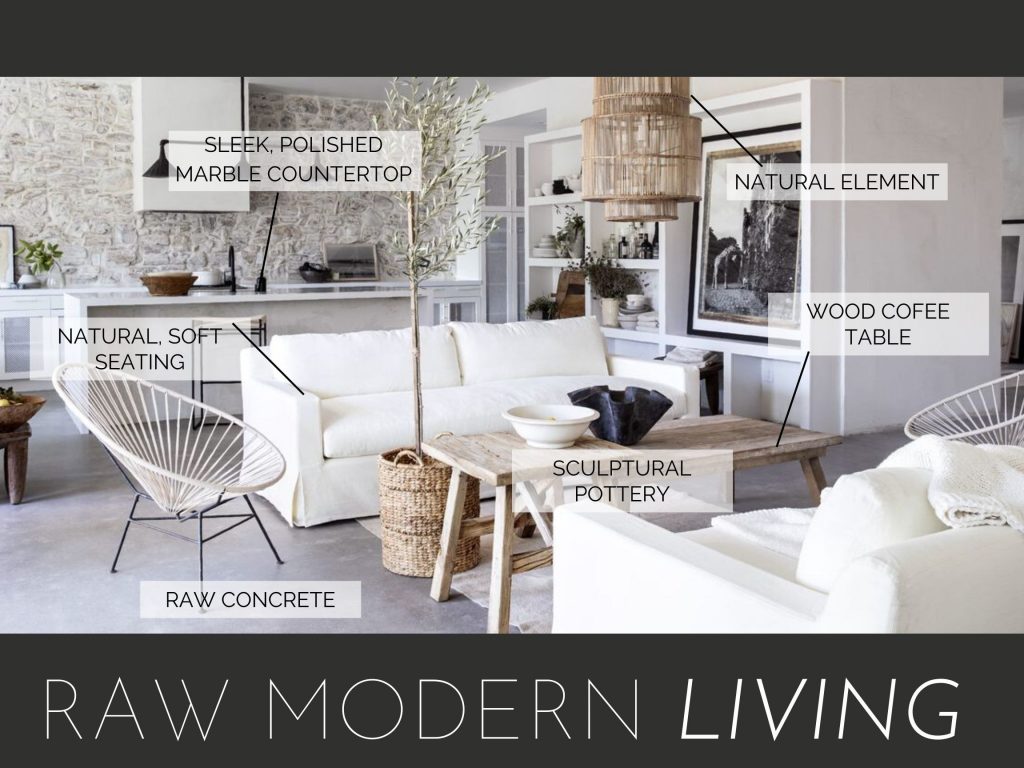 You may already have a cozy, natural sectional that is ready to have its surroundings transformed. From there, you can balance the softness of your seating area with a bold, concrete coffee table or perhaps sculptural, glossy end tables. Layer the space with natural elements like a jute rug, then a sleek floor lamp, add a bright fiddle fig tree and continue the pattern. This method can be used on a larger scale to create permanent, architectural moments that represent the Raw Modern look or even on a micro-scale to create smaller moments in a room with crystals, stones, stacks of wood or pottery. Whatever the space may be our BEYOND id team can curate a well-balanced, masterful moment that could even turn the head of the Raw Modern guru. 
This week has opened our eyes and strengthened our commitment to work harder to support change within our design community. It's no secret that our industry has significant work to do in amplifying diverse creatives. As a person of color, our fierce founder rooted the BEYOND id company in strong values, with diversity as a leading priority. It is those values and the events that have transpired these last weeks that has compelled us to take on bolder actions to ensure our priorities are felt at home, across the industry and beyond. 
Diversity within the art and design world is not a fleeting effort that will be left behind when the trend dies down on social media. While we are supporting grassroots organizations pushing this movement forward, we are also taking action and making a promise to utilize our platform and network to elevate talented black design peers. Here are just 10 of the many black design creatives across the states who you should know, collaborate with and refer! These creators span some of the major thought leaders of our industry, delivering masterful work and significant contributions every day.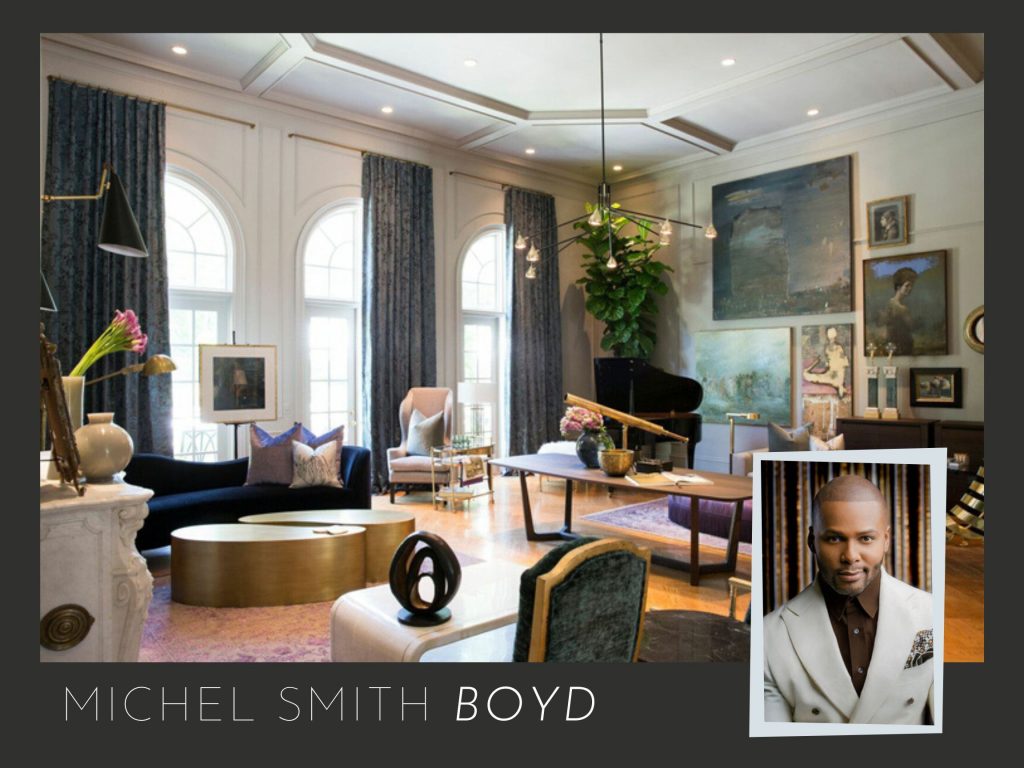 Michel Smith Boyd's residential and commercial projects go hand-in-hand with aspirational luxury. Michel commands the design space of Atlanta with his tailored yet intriguing vision. His spaces are statement-making, layered with rich textiles and sumptuous materials for the signature MSB look.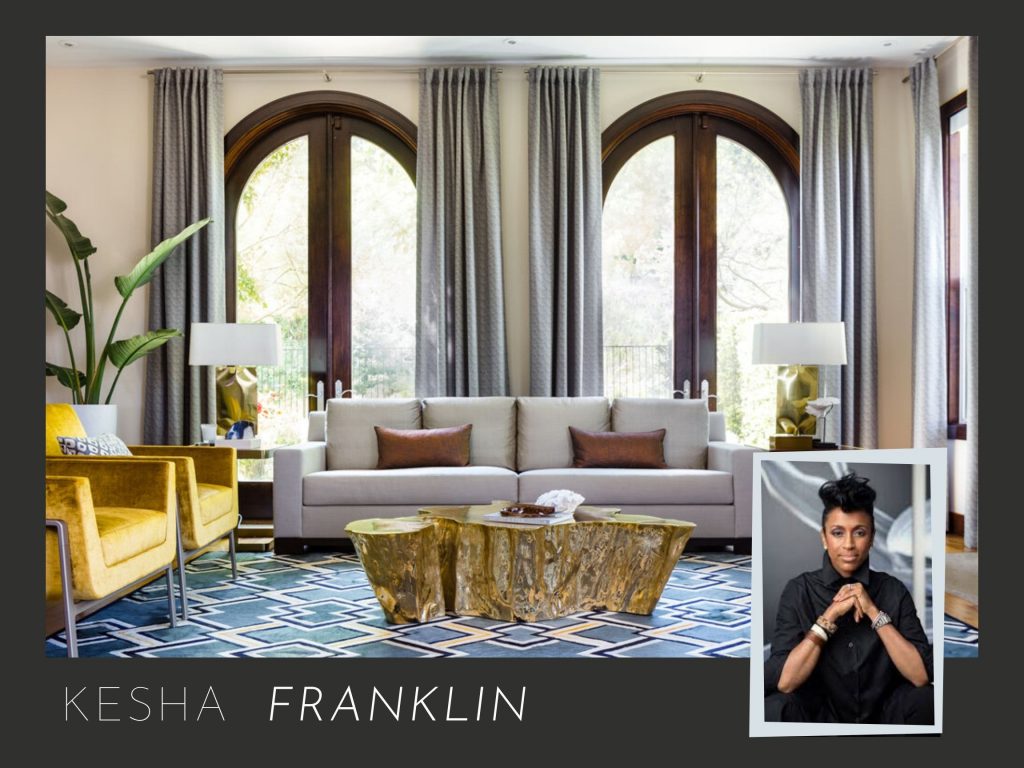 With a striking aesthetic, it's not difficult to know a Kesha Franklin designed space when you see one. Her boutique design firm, Halden Interiors, specializes in residential and corporate event production. With a background in high-fashion, Kesha's attention to detail and sensibility for luxury translates through her impeccable design projects.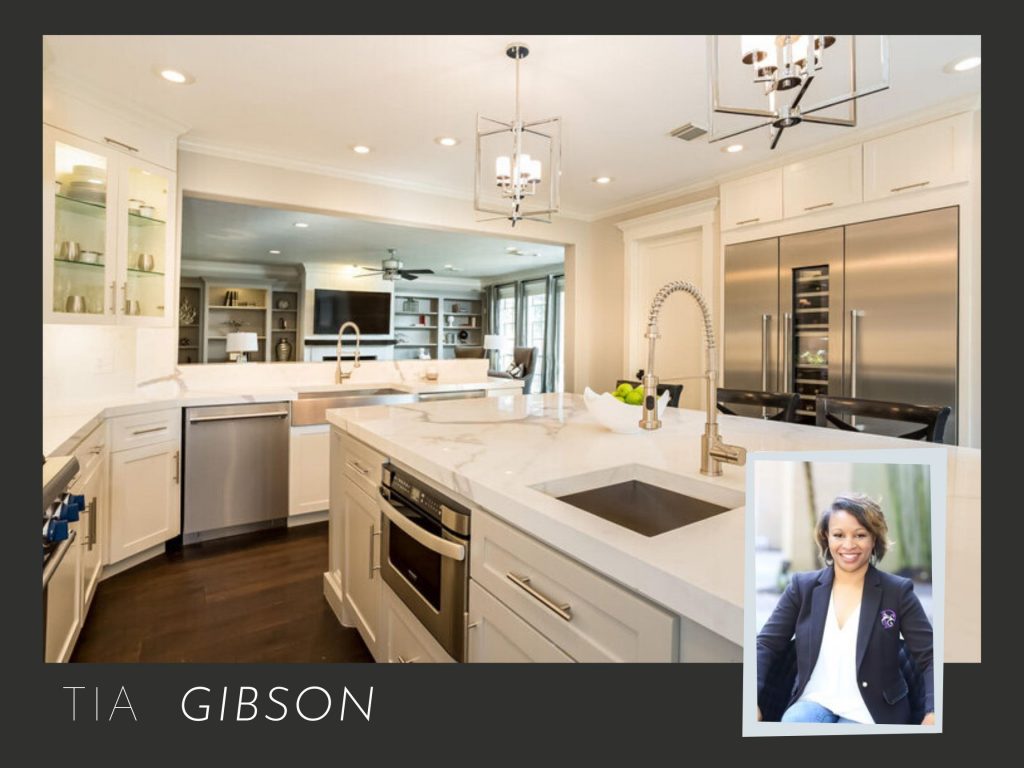 A fellow Texan, Tia Gibson, is the force behind the boutique firm, D. Claire Designs based in Houston. Her expertise revolves around major home renovations from flooring to furnishings. Tia holds a unique eye for finding the synergy between functionality and bold, modern style.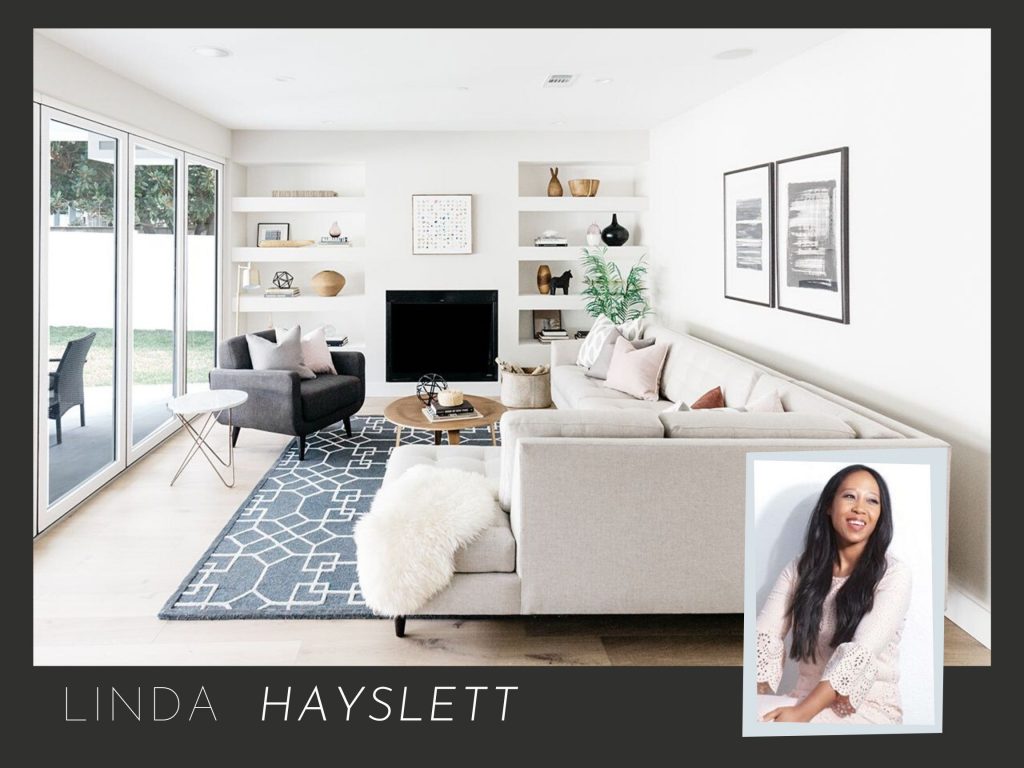 With a background in fashion and entertainment, Linda Hayslett combines her knowledge and eclectic vibe to design beautiful spaces for her Los Angeles clientele. Linda is known for the warm, California-inspired atmosphere she creates, however, even more intriguing is her astute ability to raise property values higher than expected through her strategic design choices, who would ever say no to that?!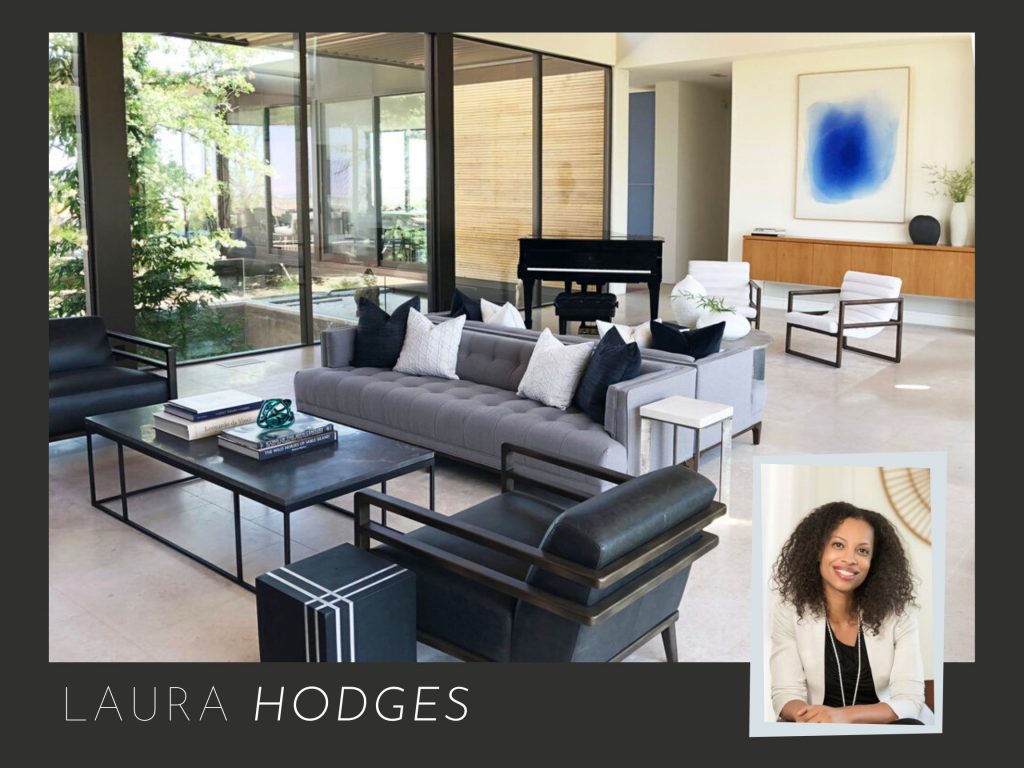 Timeless and tailored, Laura Hodges' classic aesthetic is curated with a twist by incorporating one-of-a-kind, antique elements. Laura has taken her love of design one step further, creating the Domain shop featuring mindfully-sourced home decor. You can find her studio and shop servicing the Baltimore and Washington D.C. area.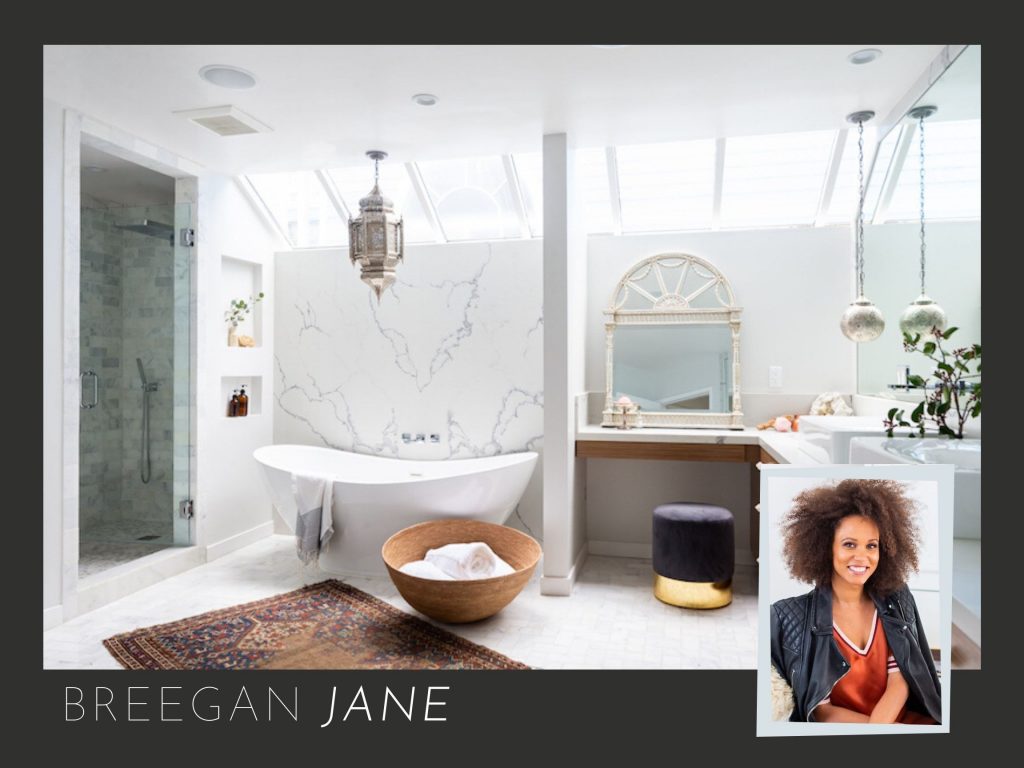 From custom designing music studios to managing international real estate projects, Breegan's experience offers a wide breadth and depth uniquely her own. A prominent interior designer in Los Angeles, Breegan Jane boasts a celebrity clientele and luxury design to match.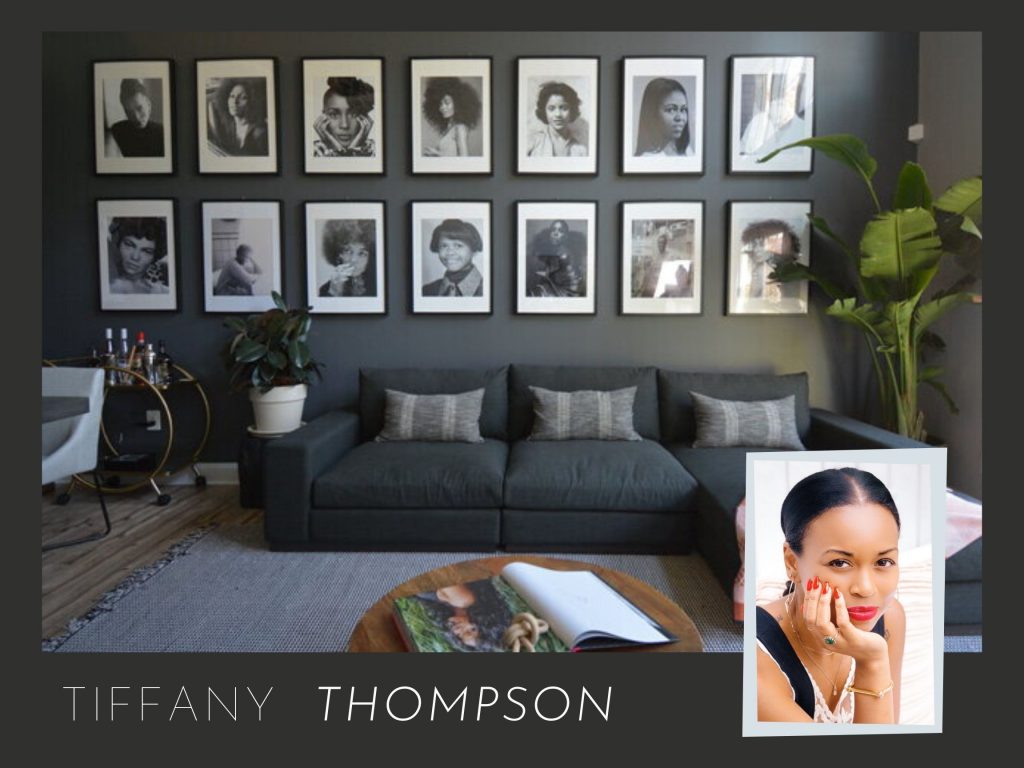 The passion behind New York-based Duett Interiors, Tiffany Thompson, created a firm that puts emotion into design. Focused on residential projects and home decor, Tiffany Thompson's passion is creating safe and beautiful spaces.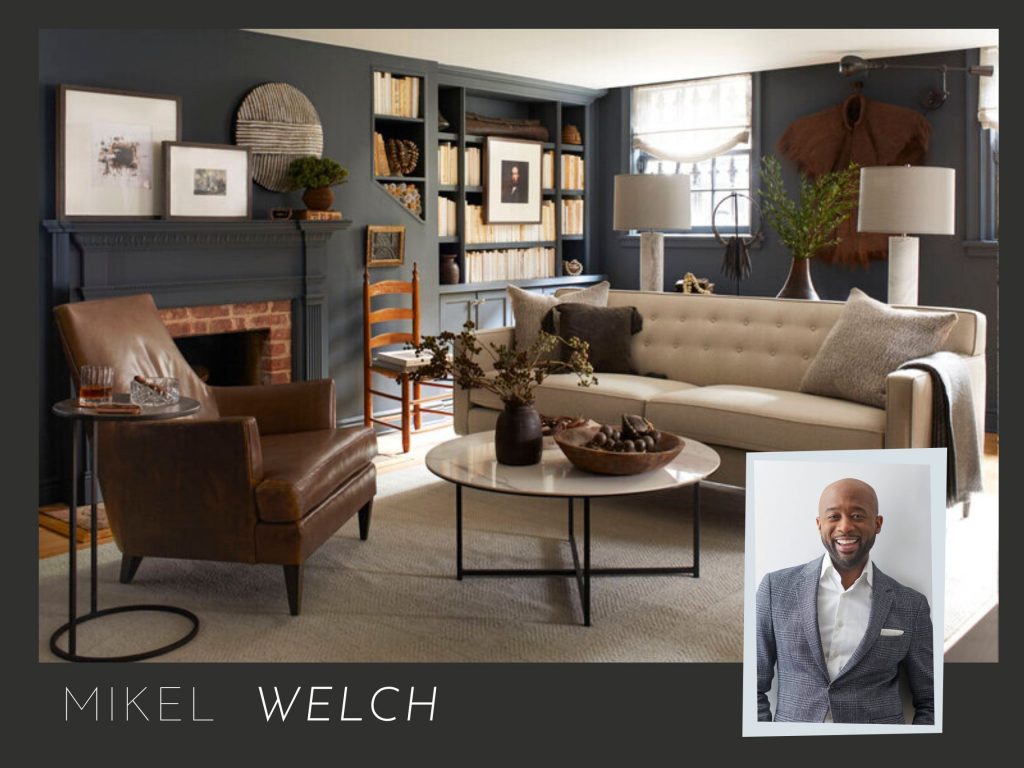 With his New York based interior design business, Mikel Welch, creates sophisticated residential spaces with a luxury filter. His creations tell a story with inviting color palettes and layers of textures throughout. Mikel also creates lavish VIP greenrooms for prominent celebrities and influential leaders. We won't name drop, but wow, we are impressed!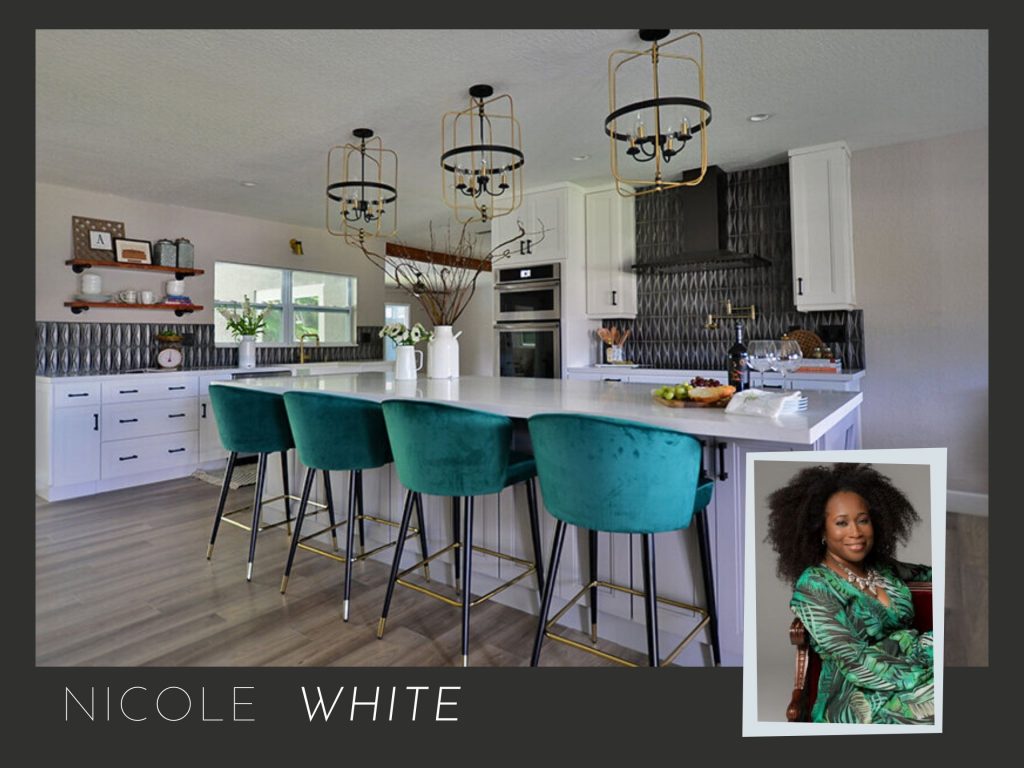 A Jamaican native, Nicole White has established herself as South Florida's premier interior designer. Inspired by the bright backdrop of her Caribbean roots, Nicole transforms her clients spaces by infusing bold color and texture-enhanced designs.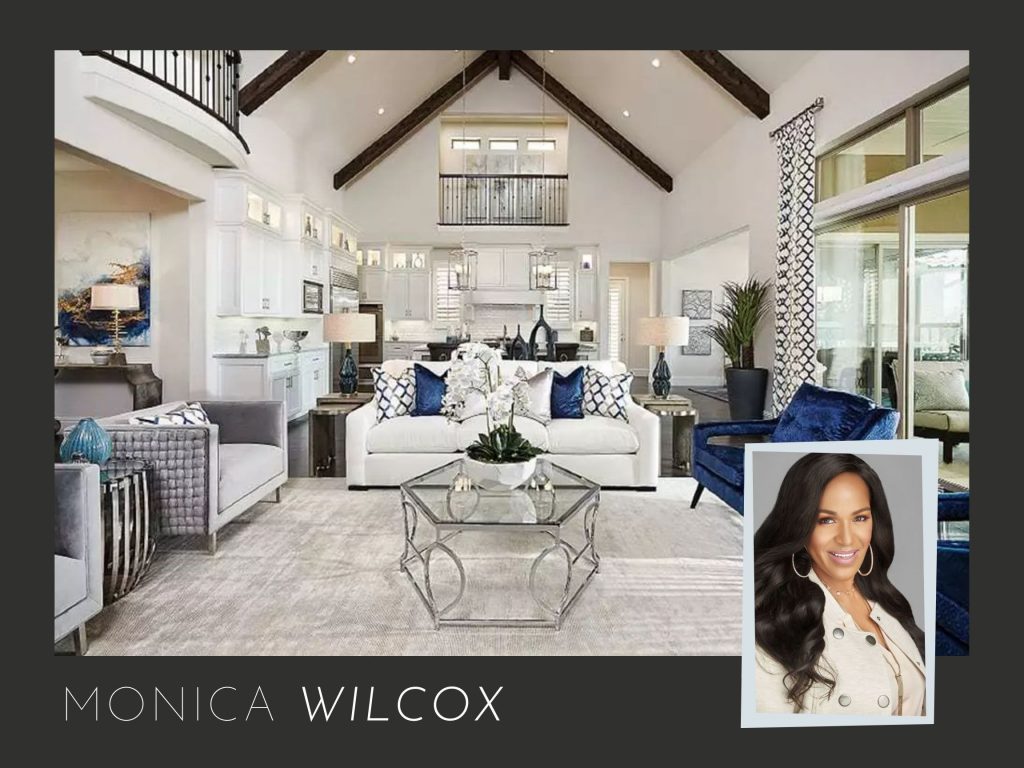 Monica's expertise spans the gamut, including residential, commercial, corporate campuses, and retail destination interior design. Based in Dallas (Hi, neighbor!) Monica's vision and particular attention to detail is highly-sought after in the DFW area and far beyond.